Whisky Fundamentals
Published 14/07/2020
Scotch whisky like all whisky is made using either malted barley, grain or a combination of the two. Despite this naming conventions historically have often been confused, sometimes intentionally with spirit labeled as pure malt, vatted malt, single malt etc. What whisky types of Scotch are there? Scotch is either bottled as single malt, blended malt, single grain, or blended Scotch. Single Malt Scotch Whisky A Scotch Whisky distilled at a single distillery (i) from water and malted barley without the addition of any other cereals, and (ii) by batch distillation in pot stills.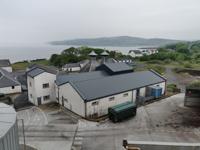 Published 14/07/2020
Lost distilleries are those distilleries closed due to either economic factors, under political pressure or, on rarer occasion due to indurmountable technical problems such as water shortages. Over the past century, over half of all malt whiskey distilleries in Scotland have been either closed or completely demolished. The removal of a railway, change in shipping routes, and other consequences of globalization are responsible for the end of many distilleries. This often happens when distilleries are bought up by large spirits companies.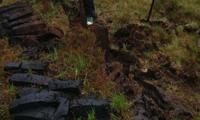 Published 12/07/2020
Terroir Through Peat Peat the source of the smoky, peaty phenolic compounds common in Islay and Highland whiskies are imparted during the malting process. Extracting sugar from barley is achieved by steeping the grain into water to trigger during which enzymes such as diastase (amylase) germination is initiated and which bursts open the cell walls. This creates dextrin, which is nothing other than starch in a soluble form, which in turn then creates maltose, a malt sugar.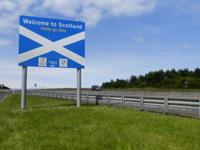 Published 13/06/2020
The Scottish Gaelic language is one of the Celtic languages ​​and is spoken today only in parts of Scotland, mainly in the Hebrides, in the Scottish Highlands and partly in Glasgow. Scottish Gaelic is also closely related to Irish and the almost extinct language Manx (traditionally spoken on the Isle of Man). Anyone who spends any time around Scotch Whisky will inevitably come across the greeting Slàinte Mhath (Slanj-a-va or slanschewaa) eventually.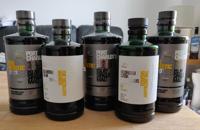 Published 22/05/2020
The line between a brand and a distillery, and the linkages between distilleries of the same name can be somewhat complex. This is thanks to the turbulent history of whisky, Irish and Scotch Whisky in particular, closures, bankrupt businesses, discontinued brands, recreation of brands, regeneration of distilleries and other forms of necromancy and marketing. Deciding where to draw this line is actually more complex than we might think. Lost Distilleries and Distillery Resurrection Sometimes a closed distillery such as Brora or Port Ellen is recreated on the site of the former distillery.