Touring a Distillery
Making the first pilgrimage to a distillery is always an exciting time, from a polished tour like the Glenfiddich, to the tiny farm distillery or the the 'fading siberian tractor collective' that is Ben Nevis, every distillery has something unique to offer.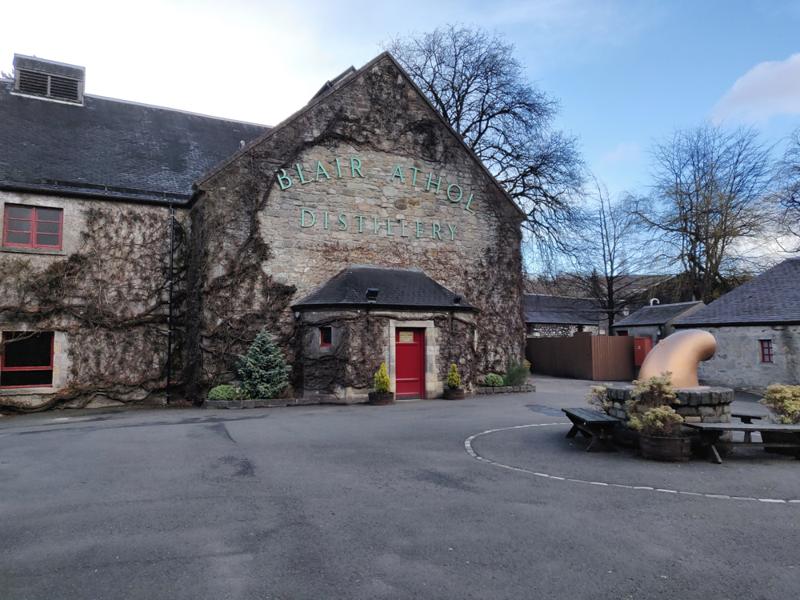 Plan Ahead
I'll start by flagging that I've done multiple tours of a lot of distilleries and the quality of the experience depends massively on who does the tour. 90-95% of distillery tours are given by part time, seasonal staff who don't really know their subject matter, and they primarily cater towards barely interested visitors on 'visit Scotland tours'. The best, and worst tour I've ever taken were both at the same distillery which will remain nameless.
That said if you're able to call a week or so ahead and willing to go at a time that suits most of them will be willing to put a more senior person on a tour, sometimes even one of the distillers. At the very least they should be able to tell you what tour is being conducted by their longest standing/more informed guides.
Generally distillery experiences fall into one of three camps: process, heritage, tasting/activity.
Whisky Process
Most distilleries can't actually show you the process grain to glass as only 8 distilleries actually still have their own floor maltings (where they process barley for use) so if you want to see this aspect your choices are: Balvenie and BenRiach in Speyside, Springbank in Campbeltown, Laphroaig, Bowmore, and Kilchoman (all Islay) and Highland Park up in Orkney. The new Ardnamurchan distillery our on the Ardnamurchan peninsula also operates floor maltings.
Tamdhu is pretty cool as well though as the only distillery to still use Saladin boxes (a device for turning the barley). If you're interested in the large scale malting process the only tourable destination is the Port Ellen maltings on Islay, and even then only on occasion.
Otherwise they're all pretty standard, Diagio tours are copy paste jobs - they use the same signs/images, Beam Suntory ones are similarish - both offer 'premium' experiences but this generally only means you get to try some whisky drawn from the cask. Worth doing if you like your cask stuff but you're generally just getting another dram from a bottle they've filled ahead of time.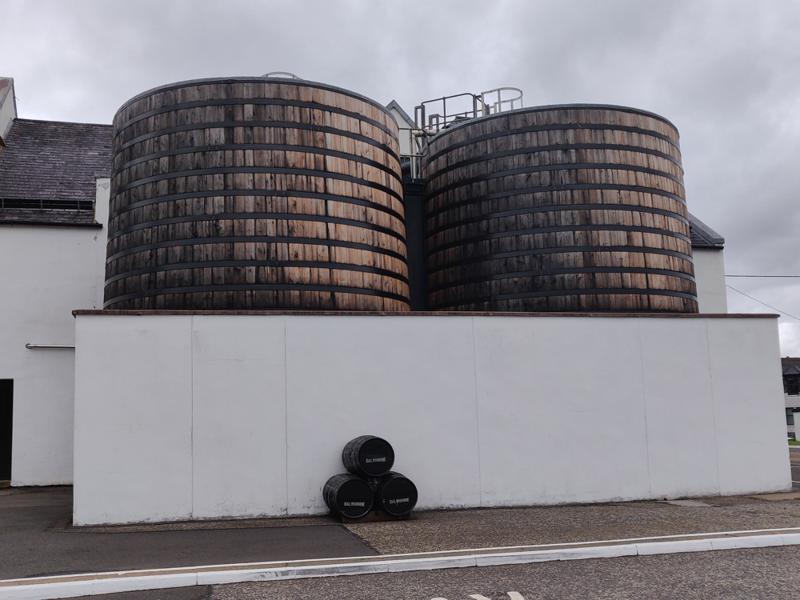 Unique Features
Noteworthy differences in process are:
Doig pagoda - too many distilleries to name still have the iconic Doig pagoda roofs but most are over visitor centres rather than functional. I've yet to find one that talks about this architectural gem except for Annandale (a recently revived Lowland distillery doing Speyside and Islay style malts).
Floor maltings - as detailed above most distilleries can't show you the malting stage, nor the subsequent kilning of the grain
Mills used to crush and powder the malted barley - for the most part these are ancient machines built by either Porteus or (Robert) Boby though newer ones are generally from Alan Ruddock.
The Mash Tun - basically a giant teapot used to extract the sugar from the now crushed barley. Glenturret has a cast iron one that's manually stirred, Deanston has the largest open one in Scotland (and is incidentally the site of a water mill so they generate power for the town as well which is kind of cool)
Morton Refridgerator - to the best of my knowledge Edradour distillery is the last to use a Mortons Refridgerator to cool their wort though they were once cutting edge tech
Wood vs. Stainless steel washbacks - a lot of distilleries claim there's no difference in the whisky, others advocate wood only (temperatures are more stable in wooden washbacks and they hold natural bacteria which some people claim has a positive effect on the character of the beer). Either way the wood ones are very cool as they're basically huge wooden casks that have to be held together with only bands round them. Examples of wooden washbacks: Craigellachie, Ballindalloch, Strathisla, Speyburn, Clynelish, Mannochmore and Springbank
Distillation - with the exception of Auchentoshan & Hazelburn production at Springbank, both of which use triple distillation, this is fairly standard across Scotland and generally happens between pairs of stills. One larger one for wash, and a smaller spirit still. Mortlach is a noteable exception
The stills and angle of their line arm - this determines the amount of copper contact as the distilate recondenses on the sides, falls down and is redistilled more often on larger stills making smoother whisky, smaller stills make more sulphery and fruity whisky.
The types of condensors the distillery uses

Wormtub Condensors - Dalwhinnie, Mortlach, Knockdhu, Benrinnes, Glen Elgin, Oban, Speyburn, Glenkinchie, Royal Lochnagar, Edradour and the Talisker distillery on Skye all still use Wormtubs.
Shell and tube Condensors are the rule for most other distilleries

Whisky Filling - most distilleries maintain barrels on site, very few show you the filling areas. Deanston, Tullibardine and Glenturret being notable exceptions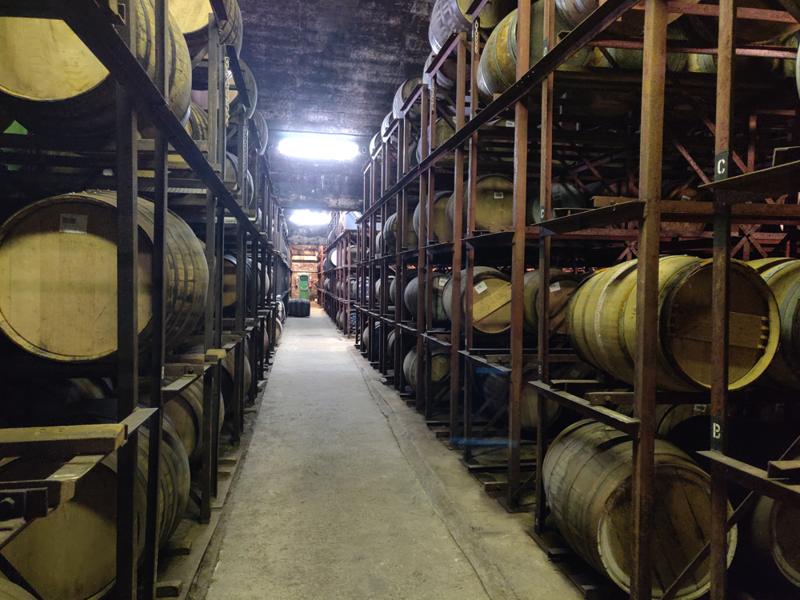 Heritage Tours
Most distilleries have some tartan and guff but there are others that throw a visitor centre experience into the mix. These vary in size and scale but generally allow visitors to look back through old advertising, learn about the history of whisky, the region etc. Macallan, Aberfeldy (home of Dewar's) and to a lesser extent Glenkinchie (the new home of Johnnie Walker) all do this well. Likewise the recently revivied Annandale distillery step you through the reclaiming of the site and showcase the sites of the old stills, and proidly show off their Doig ventilator. Glasgow's Clydeside distillery is also quite interesting for those looking to learn about the history of whisky blending.
Tasting & Activity Tours
Every distillery offers a tasting experience but a few do it better Edradour who have their own bar/tea room with tons of their experimental bottles to try
Springbank is just insane, they really put their heart in to their tastings and they do all sorts of mad stuff
If you want to try your hand at blending then you should head to Aberfeldy
Auchentoshan does a pretty cool fill your own bottle which you can do straight from the cask (rather than a tap on a cask)