Japanese whisky distilleries worth knowing about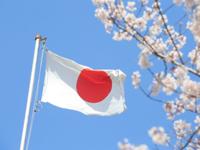 For the inclined drinker, ouzo belongs to Greece and cognac to France. When they think of whisky, they almost certainly thinks of Scotland. When Japan is invoked most would think of sake. However the country has a tradition of nearly one hundred years of distilling excellent whiskies.
The pioneer: Yamazaki
It all started here. Shinjiro Torii produced Japan's first whisky in 1923 along the old road between Kyoto and Osaka. Torii was a pharmacist who caught the whisky fever when the first scotchs hit the country. It quickly became clear to him that whisky could also be produced on site if he could find a distiller. Fortunately, there was Masataka Taketsuru, a young scientist who had just received a whisky making tutorial in Scotland.
Shirofuda, Torii's first whisky, was launched in 1928. It was a flop, being too heavy, too smoky - too scotch like for the Japanese palate. Torii realized that whisky was also about a vision. If Japanese whisky was to be a success, it had to flatter the Japanese palate, suit the climate and go with local dishes. His new approach corresponded to that of traditional Japanese handicrafts: reserved, balanced and yet powerful. This clarity is characteristic of all Japanese whiskies to this day.
Like Scotch, Japanese whisky is more based on blends, but instead of distilleries swapping their spirits, each company produced what it needed itself. To create variations, Yamazaki uses stills of different shapes and sizes as well as different barrels, so that the blenders have a multi-faceted mix at their disposal. For each "expression" different amounts of the base whisky are blended, which adds to Yamazaki's complexity and round body. Yamazaki is fruity, but older "expressions" can have the haunting, incense-stick aroma of Japanese oak. He remains a pioneer.
The lovers: Yoichi
Shirofuda's failure resulted in a rift between Torii and Taketsuru. The latter left the company that would later become the beverage giant Suntory. In 1933, Taketsuru started his own company and opened his own distillery. The location was unusual: I decided to go to remote Hokkaido - Japan's northern island was difficult to get to at the time. The location there was even more unusual: a small fishing village on the west coast called Yoichi, far from Sapporo, the largest city of Hokkaido.
Taketsuru's choice was Hokkaido because of its barley, peat, and water, but it was far from the markets. Hokkaido was a place for pioneers. It reminded him of the west coast of Scotland. Taketsuru was married to a Scottish woman named Rita Cowan and spent his life commuting between the two worlds: large whiskies reflect the cosmos of their creator. In Yoichi, he created a more robust, smoky style of whisky. This is still the hallmark of the distillery to this day, but there is much more. Yoichi produces a wide range of basic whiskies: from light and fruity to smoky and oily, even nutty. Each new bottling shows these elements in a slightly different way.
The story of Taketsuru and Rita became a TV series Massan, the show proved so successful in Japan that in 2014 that a million visitors drove to Yoichi and bought the warehouses empty. The brand got a human face. Yoichi is more than just a single malt: it tells of a man's love and a combination of two traditions from which a new one develops.
The vision: Chichibu
A new era of Japanese whisky began in a small distillery near the equally small town of Chichibu. And this new era was based on the perseverance of its owner Ichiro Akuto. His ancestors had been brewing sake in Chichibu since 1625, and it wasn't until 1980 that the nearby town of Hanyu switched to whisky. It was hard to sell in a market that was just beginning to grapple with a downturn that would last 25 years. In 2000, Hanyu was closed and demolished. But Ichiro continued to believe in his dream and returned in 2008 to make his vision a reality. Chichibu is now something of a whisky university. Most of the employees are in their twenties, they have learned how to grow and malt barley, they can build barrels and distill. All of this is part of Ichiro Akuto's holistic concept of a distillery and his deep belief that whisky is an agricultural and artisanal product, not an industrial one. His business recently started sourcing barley from local farmers, at a time when every other Japanese distillery was using imported barley.
This creates both light and heavy and peaty fires that mature in a wide range of different barrels. Because the distillery is still relatively young and small, its output is still very limited, but definitely worth the effort. Chichibus whiskies have an intense floral fruitiness that can also be called elegant. An additional distillery was recently inaugurated just down the street. Chichibu is a prime example of what is possible not only in Japan but all over the world.
The Phoenix: Mars Shinshu
When a distillery closes, it usually disappears forever. It is rare for a company to rise from the ashes like a phoenix. Mars Shinshu is such a phoenix. The distillery is located at 800 meters in the Japanese Alps, a three-hour drive northwest of Tokyo, and is the highest in the country. Like Hanyu, it was founded in 1985 - actually exactly the wrong time to open because interest in local whisky was noticeably waning at the time. So it was closed again in 1992. A brewery opened next door, the distillery gathered dust and the supplies disappeared in various blends; occasionally there was a single malt bottling.
In 2011 the distillery was reopened. Everything was completely redesigned and thought out: equipment, still size and shape, the method of production. You rely on different yeasts, with malt on different degrees of peatiness, different barrels, and you concentrate on the most intense aromas. Mars has always been the sweetest of Japanese whiskies. This element was retained, but the new whiskies have a citrus note with some fruit aromas and, in the peatiest variant, notes of smoked meat.
Hombo, Mars' parent company, owns a winery (from which some of the barrels come) and a shochu distillery in Kagoshima. Some of the Mars whiskies ripen there, the heavily peaty ones even further south, on Yakashima, where the warm climate accelerates the ripening process enormously. The phoenix is ​​risen, there is life on Mars.
The newcomer: Kanosuke
Kanosuke is one of the best examples of the country's hopeful newcomers. Located in the southern part of Kyushu in Kagoshima Prefecture, the distillery overlooks the 50 kilometer long Fukiagehama Beach and is therefore probably the most beautifully located distillery in the country. Kanosuke is the baby of Yoshitsugu Komasa, whose family has been producing Japan's national spirit shochu since the late 19th century. His father was the first to rely on barrel aging.
Most distilleries use still pairs - a wash still for the first distillation and a spirit still for the second. Kanosuke, on the other hand, uses an odd number, each with a different pot shape. This allows a greater character range - from easy to difficult. The distillate gains its special aroma when it matures in old Shoshu barrels.
The subtropical climate of Kyushu ensures faster ripening, as can be seen in the distillery's "New Born", which is already sweet at just eight months and has notes of soft oak and tropical fruits. Because the distillery first has to set up a warehouse, the early bottlings only come in 200 ml bottles. But even these small sips show that a new era has dawned for Japanese whisky. Kanosuke is a name to remember.
References
Massan the Japanese television drama series based on the lives of Masataka Taketsuru and his wife Jessie Roberta "Rita" Cowan,