Whisky Fundamentals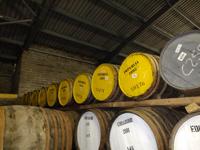 Published 22/05/2020
There are over 100 whisky distilleries in Scotland and yet the New Make spirit is unique and its chemical composition differs from distillery to distillery. This colorless distillate already contains some of the compounds contained in the final aroma of the matured whisky, such as long-chain alcohols, phenols, esters, lactones, aldehydes, fusel oils, compounds containing sulfur and nitrogen. But the really interesting things happen in the wooden barrel, in which the whisky gets its unique and round taste.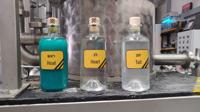 Published 22/05/2020
What is continuous distillation? Continuous distillation refers to the process by which a mixture of liquid, typically alcohol and water, is fractionally separated or split via the application of heat. Unlike conventional batch distillation which requires the manual removal of unwanted liquids before further distillation can occur, continuous distillation allows for a looping system meaning that distillation can continue with little to no interruption. This approach has a number of benefits over batch distillation.
Published 22/05/2020
Aeneas MacDonald was the pseudonym of George Malcolm Thomson (1899 - 1996), then an Edinburgh-based writer and journalist. He adopted the non de plume in deference to his mother, who was a strict teetotaller! (The original Aeneas MacDonald was one of Bonnie Prince Charlie's earliest supporters, the so-called 'Men of Moidart', who acted as banker to the Jacobite troops during the 1745 Jacobite Rising. Thomson himself was an ardent Scottish nationalist though ironically he subsequently spent most of his life in London.
Published 01/01/0001
— title: "Whisky regions of Scotland" date: 2021-08-16T12:06:49+01:00 type: single draft: true feature: /scotland description: . When it comes to whisky, Scotland immediately springs to mind, even to the uninitiated. Indeed, Scotland is famous for its whisky. The Scots are still arguing with the Irish about who invented the whisky. Both have good and understandable arguments, which you are welcome to read in our posts on the history of Scottish whisky and the history of Irish whisky .