TLDR
What are Teaspooned Whiskies?
Teaspooning is the practice of blending minute quantities of single malt in to a cask of whisky produced at another distillery. As only a teaspoonful of liquid is added the spirit is no longer legally a single malt whisky and cannot then be attributed to its originating distillery. This approach means that the resultant spirit is unchanged (as it's still over 99% single malt) but cannot be bottled under the distillery name by any broker or independent bottler. While this may sound absurd it ensures control of the distillery brand under the cask brokerage system.
The Long Read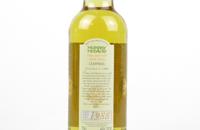 The blend market
The most commonly drunk whiskies in the world are blended whiskies, that being a combination of grain, and malt whiskies. Many of these are destined to end up in cheaper supermarket blends, others are destined for more exclusive blended products such as Johnnie Walker Blue, or will end up in offerings by smaller blenders such as Compass Box. Regardless every producer from the most premium blend down to the most entry level bottle will be seeking to maintain a signature style for each batch. Not all casks are created equal however, and depending on access the master blender may need to vary the recipes from time to time.
This need to have a wide array of whiskies in order to produce consistent quality for the blended market has resulted in a cask brokerage system. Distilleries sell their surplus stock to blenders through a miriad of brokers and intermediaries. Some of these customers may also operate as Independent Bottlers which represents a risk to the distillery.
Independent bottlers
In addition to the many original bottlings that bear the name of the distillery, there is also the wide field of independent bottlers for single malt whisky. On occasion, depending on local legislation, the origin of the distillate will also printed on the label, but (as required by law) it must be printed much smaller than the name of the bottler.
However there are also distilleries that do not want their name to appear on strange unofficial whiskies. Dominant among these are the well established brand names who don't want it to be watered down by potentially low quality, third-party bottlings. Even were they not worried about young whisky being sold as the brand, they also have house styles worth protecting. As the barrels held by independent bottlers often come from intricate sources, through middlemen and are frequently atypical casks types, the taste of which does not necessarily correspond to what is otherwise known from these distilleries.
Unoffical or 'Bastard' bottles
If the distilleries are adamant that their names not be used there are two possible outcomes. The whisky will either be sold as a teaspooned malt, or reach market with a creative name such as Leapfrog (from independent bottlers Murray McDavid).
Common naming
Some distillery names lend themselves well to creative naming, the best-known example is almost certainly a bottling called "Leapfrog" (taking it's name from the children's game leapfrog), the spirit is a barely disguised Laphroaig. Port Askaig, which is a port town on Islay near the Caol Ila distillery, or the somewhat cryptic Cask Islay, are also reminiscent of Caol Ila. While other solutions exist, teapooned malt names typically have a geographical association, or honour a person historically linked to the distillery.
Teaspooned Malts
Among the most famous teaspoon malts are certainly:
Blairfindy (Glenfarclas)
Margadale & Staoisha (Bunnahahbain)
Burnside (Balvenie with a teaspoonful of Glenfiddich)
Wardhead (Glenfiddich with a teaspoonful of Balvenie)
Westport (Glenmorangie with a teaspoon Glen Moray)
Williamson (named after a former female distillery manager at Laphroaig)
Aldunie (Kininvie with Glenfiddich or Balvenie)
However there are a myriad of names used for teaspooned whisky including:
Kildalton (Ardbeg)
Whitlaw (Highland Park)
Glenisla (Glen Keith)
Stronachie (Benrinnes)
Placemill (Glendronach)
Glenshiel (Glenrothes)
Kintail (Macallan)
Glen Mosset (Benromach)
Craigmills (Glenglassaugh)
Auchinderrom (Peated Glenglassaugh)
Duich (Tamdhu)
Staoisha (heavily peated Bunnahabhain)
What is the impact of teaspooning?
The effect of adding a teaspoon to a cask is virtually non-existent. Aromatically, a teaspoon in a standard barrel doesn't have much of an effect, not surprising when you consider the dimensions. The Hogshead is among the most commonly used cask sizes in Scotland, an average cask holds around 250 litres. A 70cl bottle is only 0.28% of this. A teaspoon is considerably smaller at around 0.6cl.
What at first glance looks like a nonsensical shot in the knee has very practical reasons for the distillery, it allows them to sell their whisky whilst at the same time protecting their brand.
FAQs
What are Teaspooned Whiskies?
Teaspooned whiskies are casks of whisky which have been blended 'teaspooned' with a small quantity of whisky from another distillery. The act of teaspooning means the cask can no longer be sold as a single malt under the distillery name, as it is technically a blended malt.
Why are Whiskies Teaspooned?
Whiskies are teaspooned to enable distilleries to sell casks of whisky to brokers and independent bottlers, without having to worry about damage to the distillery reputation caused by low quality bottlings.
Why is it called Teaspooning?
The name refers to the fact that only a small amount, or teaspoonful, of whisky has been added and that it will have no measurable impact on the whisky. In reality the process of teaspooning likely contains more considerably than a teaspoon but given that even a 70cl bottle of whisky added to a Hogshead (the most common cask size in Scotland) would only amount to 0.28% of total volume this is still only a fraction of the cask size.
Do teaspooned whiskies taste any different?
No, the act of adding an entire 70cl bottle of to a Hogshead (the most common cask size in Scotland) would only amount to 0.28% of total volume and should have no measurable impact on flavour. The whisky will almost certainly taste very different to distillery bottlings but this is nothing to do with the act of teaspooning and purely because the whisky is single cask.
What are bastard malts?
Bastard malts are single malt whiskies sold without disclosing the name of any distillery. These whiskies are typically teaspooned malts, though they may also be produced specifically for a supermarket or grocery store under an alternative brand name. These are unnoficially refered to as bastards as no information is known about their parentage!.