What are Independent whiskies bottlers?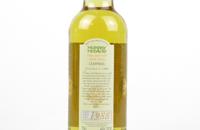 Independent bottlers of single malt whisky are companies that do not necessarily produce their own whisky, but purchase individual barrels from distilleries, which they later bottle under their own branded label. In most cases, where teaspooning does not prevent this, the name of the original distillery may also be mentioned on the label of these bottlings. Excluding blends and supermarket chains the majority of independently bottled whiskies are single cask bottlings, bottled without spirit caramel colouring and chill filtration. Being single cask these are generally not diluted to 40% ABV but rather sold at cask strength.
A historic lack of single malt whiskies
One reason for the variety of independent bottlings is the lack of single malt bottlings in the history of the whisky industry. In the past, many distilleries did not market their malt whiskies themselves and chose instead to focus entirely on the blended Scotch whisky market. This focus towards the blended market is also the reason that so many now heralded whisky producers are now lost. Independent bottlers such as Gordon & MacPhail were able to carve out a niche by bringing whiskies onto the market as a single malt. The Gordon & MacPhail Distillery labels Series is a holdover from this tradition. The Scotch Malt Whisky Society with its unique numbering system and rolling monthly releases and distinctive green bottles are one of the better known independent bottlers. However there are thousands of independent bottlers, some releasing casks regularly, some very sparingly.
The rise of core ranges
It probably goes without saying that most distilleries have launched their own in-house bottling on the market today. The so called "core range" of bottlings that are regularly available from the distillery itself, usually released in ages 10-12, 15, 21-25 and so on. These are often augmented with limited run special edition finishes and more recently no age statement NAS whiskies.
At first glance this may have seemed like a death blow to the independent bottlers, depriving most of their entire reason to exist. If anything this trend has fuelled a more radical development of the single malt range. Seeking to distinguish themselves from the supermarket facing core ranges independent bottlers generally specialise in single casks, unique cask finishes, and unadulterated whiskies. It is above all the diversity resulting from independent bottling that makes single malt whisky so interesting for connoisseurs. Not every distillery offers single cask whisky, or small batch bottlings. Some don't even release their own bottling lines. Even those with comprehensive ranges can't compete for the range of niche ages and finishes offered by the independents. In this way, independent bottlers contribute to the diversity in the whisky landscape.
Benefits of independent bottlers
There are a large number of selling points to independently bottled whiskies, as compared to the official bottlings released as part of a distilleries core range. Including:
The chance to explore non-vatted whiskies
A wide range of cask strengths and age statements
A range of unusual finishes and full cask maturations
Independent bottlers often feature unusual whiskies from distilleries without an official bottling series
The chance to buy rare whiskies from long lost distilleries
Beyond these points, it is the sheer range of bottlings offered by the independents that make this category interesting for the whisky connoisseurs, and the much dreaded collector. Especially as it is possible to acquire extremely rare bottlings which have been allowed to mature far beyond the normal age offered by distilleries.
History of indepenent bottlers
Probably the oldest independent bottling company is the Scottish company Cadenhead's, which was founded in 1842 by William Cadenhead in Aberdeen. However, until the middle of the 19th century it was quite common for distilleries to sell individual barrels to whisky dealers - be it direct sales or through brokers - who then bottled the whisky, often fresh from the barrel, for their own customers. During this period a number of distilleries also created custom bottlings for pulic houses and grocers. Green Spot, bottled for Mitchell & Son of Dublin, by Irish Distillers is one of the last remaining examples of this. Later, shortly before the introduction of the Coffey still the practice of blending malts began. Afterwards the Scotch whisky market was primarily built around blends such as Johnnie Walker, White Horse, Grant's etc. who still dominate the landscape today.
In the 1930s and 1940s, the independent bottler Gordon & MacPhail under John Urquhart built up extensive stocks of selected malt whiskies and then introduced the "Connoisseurs Choice Malt Whisky" series. This happened at a time when the trend was clearly towards blended scotch and few distilleries were even selling their single malt whiskies as such. Blended Scotch whiskies dominated the market, and marketing, until the 1960s. This is where the independent bottlers (so-called independents) came in to their own. With their specialist knowledge, they acquired individually selected casks from the distilleries and took control over the maturation process deciding, among other variables:
how long to let the whisky mature
the type of cask, and finishes
the type of warehouse & location of maturation
By controlling these variables, or by going even further than this like Michel Couvreur and controlling the type of spirit the sourced, the independents were able to showcase styles of whiskies that the distilleries with their eyes towards the mass market could not.
The independent bottlers were the original pioneers of single malt whisky, and the Italians were the first to truly embrace single malt as a category. In the 1960s Cadenheads and Gordon & MacPhail between them were responsible for almost all the independent bottlings, most of which were destined for the Italian market. For this reason a large number of the oldest and more interesting bottlings seen at old and rare are Italian imports. It's telling that by late 1960s, Gordon & MacPhail's Connoisseurs Choice range featured 27 single malts at a time that only 9 distilleries also offered single malts.
What distilleries offered single malts in the 1960s?
Glen Grant
Glenmorangie
Glenfiddich
The Glenlivet
Talisker
Ardbeg
Bowmore
Caol Ila
Laphroaig
Seeking to offset the heavy debts accrued following the second world war, Britain increased duties on whisky at home and pushed the industry towards export. While some of this was towards Europe, Europe was a complex market with ranging duties and restrictions, while some countries like Italy saw huge surges in demand others were far harder to export to. As such the majority of this export transition was US led. Exports of whisky from Scotland and Ireland to the US increased from 2.8 million gallons in 1947 to 7.1 million by 1954. By 1970 the USA represented 42% of the world market for Scotch and Irish whisky was in stark decline. While the majority of this demand was for blended whiskies, a number of distilleries were already producing single malt for export.
In the late 1950s, brands such as Glen Grant and Glenmorangie were relaunched finding fan bases in Italy, in 1963, Glenfiddich relaunched alongside The Glenlivet in the US. In addition to these I've been able to uncover bottlings of Ardbeg, Bowmore, Caol Ila, Laphroaig and Talisker dating back to the 1960s. By 1980 there were reportedly a total of 27 single malts available.
The bottlers become distillers
The supply and demand of whisky casks has often been fraught, and is inevitably tied into the health of the global economy. During the 1980s when distilleries were closing in droves the supply of casks was particularly high. At the moment while demand for whisky is far outstripping supply getting casks is far more challenging. As of summer 2002 Diageo has discontinued the sale of casks from their malt whisky distilleries to independent bottlers. Existing contracts will be honoured, but over the longer term this is likely to extremely limit the market in the long run. The consequence of these contractions of supply has seen a number of independent bottlers acquire distilleries of their own, examples include:
Gordon & MacPhail bought the neighbouring distillery of Benromach in 1993 and are working to establish the new Cairn distillery (scheduled 2022)
Andrew Symington the managing director of Signatory Vintage acquired Edradour in 2002
Stewart Hunter Laing have established the Ardnahoe distillery on Islay in 2019
The Wemyss family behind Wemyss Malts built the Fife based Kingsbarns distillery in 2009
It's also worth noting that the Cadenhead's IB is owned by the family that also run Springbank and Glengyle distilleries, however the independent bottler was sold to the distilling family in 1972.
The role of independent bottlers
Independent bottlers were the first to fill whiskies into former port, rum, Sauternes or sherry barrels for secondary maturation in order to find out how these barrel woods affected the taste of the malt whiskies. These experiments were positive and the whiskies obtained in such demand that secondary maturation in third-party casks has even become a standard offered by the distilleries themselves.
With their high standards and the self-imposed commitment to the highest possible quality and individuality of their whiskies, the independent bottlers are an important building block in the history of single malt whiskies, and an ongoing force for good within the market.
Most important independent whisky bottlers
Gordon & MacPhail
Samaroli
Berry Brothers & Rudd
Murray McDavid
Scotch Malt Whisky Society (SMWS)
Signatory Vintage Scotch Whisky Co.
Douglas Laing & Co. Ltd.
Hunter Laing & Co. Ltd It's impossible to list every single independent bottler that's worth exploring. Some are incredibly small operations offering only a handful of casks a year, others are vast bonded warehouse owning behemoths outselling smaller distilleries.
Gordon & MacPhail
Gordon & MacPhail (G&M for short) has been in the whisky business for over 120 years. It was a long time ago that James Gordon and John Alexander MacPhail opened their store on South Street in Elgin in 1895; in the middle of Speyside, the heart of Scottish whisky production. So it's no wonder that good whisky was a focus of the shop from the start, but it also sold other spirits and delicacies. One could confortably argue that G&M made the whisky market as we know it today possible. Back in the 1950s and 1960s when single malt whisky was less popular and less widely available, it was G&M who were often the only single malts to be offered by certain distilleries. Without this independent dealer and bottler from Elgin, many malts would simply not have existed for a long time.
Samaroli
An independent bottler based in Italy. Samaroli was founded in 1968 by Silvano S. Samaroli during the countries booming enthusiasm for single malts, when every ice cream parlor boasted a good selection. The company became known for the exceptional quality of its bottlings, a reputation which survives to this day. In 2008 Silvano Samaroli retired, the day-to-day running of the company was taken over from Silvan Samaroli by Antonio Bleve. One noteworthy series of releases Coilltean was bottled without a series specification. The word 'Coilltean' is Gaelic and simply means 'woodlands' or forest, likely indicating respect for the wood of the barrels. Samaroli bottlings are harder to find in the UK today.
Berry Brothers & Rudd
Berry Brothers and Rudd is not just a wine and liquor retailer, it's an institution. Founded in London in 1698 they were purveyors to King George III and King Edward VII and still supply Queen Elizabeth II and Prince Charles today. From 1920 onwards, in addition to single malt whisky, various blended whiskies were sold, including the "Cutty Sark" blended whisky, which was extremely successful for decades. In addition, BBR operated as an independent bottler for single malt whisky. The Blue Hangar bottlings have achieved a cult like status.
Murray McDavid
Murray McDavid is an independent bottler based in the Speyside Coleburn Distillery. History: Murray McDavid was founded in 1996 by Mark Reynier, Simon Coughlin and Gordon Wright (former director of the Springbank distillery). The group attracted attention in December 2000 when Murray McDavid acquired the dormant Bruichladdich distillery and put it back into operation. In 2013 the Bruichladdich distillery and Murray McDavid were sold to the Remy Cointreau Group. A year later the Murray McDavid division was sold to Aceo Limited, who now keep the tradition and vision of the founders alive.
Scotch Malt Whisky Society (SMWS)
The Scotch Malt Whisky Society is an association of connoisseurs and lovers of single malt whisky . Their aim is the promotion and the differentiated enjoyment of top quality whiskies in order to be able to enjoy the whole variety of whiskies .
Signatory Vintage Scotch Whisky Co.
Signatory is one of the leading independent bottlers of Scottish whiskies. Although only founded in 1988, Signatory has earned a stellar reputation among connoisseurs around the world through a long series of rare bottlings from distilleries, many of which no longer exist. The selection of exclusive Signatory whiskies is expanded by a sophisticated Wood management, in which single malt whiskies from different distilleries are subjected to a second barrel aging in selected oak barrels and then offered in strictly limited editions of often only a few hundred bottles. It should also be mentioned that Signatory also markets whiskies in some markets under the secondary brands Dun Eideann and The Prestenfield.
Douglas Laing & Co. Ltd.
Doulas Laing is a company with a strong sense of family. Founded in 1948 in Glasgow by Fred Douglas Laing, it is now run by the third generation of Fred Junior and his daughter Cara. Until recently, Stewart Laing, Fred Senior's second son, was also on board. After 40 years together, however, he decided that it was time to build something new again. Together with his sons Andrew and Scott, he founded the new company Hunter Laing & Co. in 2013, which also excels as an independent bottler of high-quality whiskies. The business separation of the two brothers, they both emphasize, was extremely harmonious. The brand names of the established series such as Old Malt Cask, Provenance or Director's Cut were shared just as fraternally as the valuable stocks.
Hunter Laing & Co. Ltd
Hunter Laing is a young and at the same time old company that operates as an independent bottler and whisky blender. The Glasgow-based company was founded by Stewart Hunter Laing. Before that, Stewart ran the independent bottling company Douglas Laing with his brother Fred for over 40 years . In 2013 the company was split up: Fred and his daughter Cara Douglas took over Laing & Co., Stewart acquired its own bottling plant and brought Hunter Laing to life. At that time, Stewart already had around 50 years of experience in the whisky industry. In addition to the Old Malt Cask series, Hunter Laing's portfolio includes other specialties such as Old & Rare, Hepburn's Choice and Distiller's Art.
Cadenhead's
Founded in Aberdeen in 1842, William Cadenhead is Scotland's oldest independent bottler and has been owned by J. & A. Mitchell, a family business since the early 1970s, which has always owned Springbank, Scotland's most traditional distillery, and the reopened Glengyle distillery. William Cadenhead LTD mainly offers single cask bottlings from a variety of distilleries, however they have a reputation for their own blends as well. In addition to Scottish malt whiskies, Cadenhead also bottles pure grains and whiskies from other countries; the bottlings of Lammerlaws from New Zealand, Cooleys from Ireland and the bourbons from Heaven Hill Distillery are well-known gems.
Malts of Scotland
"Every bottle a benchmark" is the motto of Malts of Scotland. The German based independent bottler Malts of Scotland not only enjoys a special reputation in Germany but has established a high international recognition for the quality of its bottlings. Malts of Scotland has already been named "Independent Bottler of the Year" twice by Whisky magazine, reflecting the passion with which Thomas Ewers selects and bottles for his label. With Malts of Scotland, the man from Paderborn has turned his passion into a job, and we should all raise a glass and say Slàinte.
Scottish independent bottlers (a small selection)
Adelphi Selection
Berry Brothers & Rudd
Blackadder
Douglas Laing & Co. Ltd.
Duncan Taylor & Co. Ltd.
Elixir Distillers (Port Askaig, Elements of Islay)
Gordon & MacPhail
Hart Brothers Ltd.
Ian MacLeod Distillers Ltd.
James MacArthur & Co. Ltd.
Murray McDavid Ltd.
Scotch Malt Whisky Society (SMWS)
Signatory Vintage Scotch Whisky Co.
The Vintage Malt Whisky Co. Ltd. (e.g. The Cooper's Choice, The Cooper's Choice Golden Grains, Finlaggan, The Ileach)
William Cadenhead Ltd.
Wilson & Morgan
FAQs
What are Independent whiskies bottlers?
Independent bottlers of single malt whisky are companies that do not necessarily produce their own whisky, but rather purchase individual barrels from distilleries to bottle under their own name. In most cases, the name of the original distillery will also be cited on the label.
What are the differences between Official and independent bottlings?
Independent bottlings are usually single cask, without colouring or chill filtration. Official bottlings are usually a vatting or blend of a lot of barrels so the special character of individual barrels is lost, but the quality is reliably constant. Official bottling are more usually coloured, chill filtered and diluted to around 40% ABV.
What does an independent bottler do?
Independent bottlers are companies that source whisky from a variety of distilleries to be sold under their own label. These bottlings are usually without chill filtration, E150A and bottled at cask strength. The originating distillery may also be named on the label.
What is an independent bottling of Scotch?
An independent bottle of whisky is a bottle that has been sold by a bottler rather than the distillery which produced it. These are typically single cask, often with unusual finishes intended for whisky connoisseurs rather than the mass market.