Whisky Fundamentals
Published 14/01/2021
What is the Solera method? The Solera method is a process of aging liquids such as wine, rum and brandy, by fractional blending so that the finished product is a mixture of ages. In this system, the casks are stacked on top of another, to allow the transfer cascade. That is, the change of liquids from one barrel to another by gravity. One of the characteristics of this system is that the percentage of the content of the barrels that is removed to fill others is limited.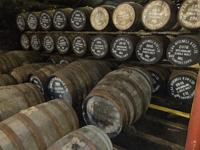 Published 23/12/2020
Oloroso Sherry Cask are whisky casks which have been previously held Oloroso Sherry. Oloroso Sherry is a type of fortified wine produced near the city of Jerez de la Frontera in Andalusia, Spain. The Sherry Triangle produces wines which have been 'fortified' with a higher alcohol strength in order to prevent yeast growth and bottled under the official name of Jerez-Xérès-Sherry. There is something of a manufactured misconception, that the casks used at these bodegas are the same used for whisky maturation however this is not the case.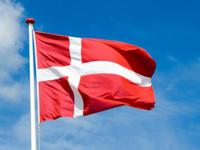 Published 22/11/2020
The whisky and distillery boom did not stop in Denmark until very recently. In contrast to their Nordic neighbours, Danish producers are no longer subject to an alcohol monopoly with state outlets for beer, wine and spirits. Likewise the extremely high taxes on alcohol are no longer retarding domestic production in Denmark. Every supermarket can offer spirits here and the distilleries can also sell their goods directly. These are relatively recent developments however, although the state alcohol monopoly was given up in 1973 when Denmark joined the European Economic Community (EEC, the precursor to the European Union) the countries domestic alchohol tax remained high until the mid '90s.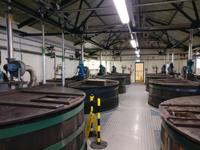 Published 02/09/2020
What are Washbacks? Washbacks or Fermentersare vessels made of wood, stainless steel , stoneware or concrete used for fermentation in connection with the production of alcohol. Within the whisky industry fermentation tanks are traditionally made of wood though a number of distilleries have followed the example of wine makers and breweries and begun shifting to stainless steel. Concrete Washbacks Famously, or perhaps infamously the Scottish Ben Nevis distillery was fitted with concrete washbacks under the tenure of former Canadian bootlegger Joseph William Hobbs.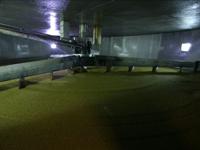 Published 20/08/2020
Before whisky distillation can take place beer like liquid, commonly called wash, must be created. The creation of wash, brewing by another name, occurs when the sugars from the grain are extracted via hot water. The resultant sugary liquid known as mash is then combined with yeast, and fermentation takles place. The main difference is whether the sugar for fermentation is created from natural, or commercial enzymes. What are Enzymes? Enzymes are proteins that act as biological catalysts, which is to say that they convert molecules into other molecules.