Alfred Barnard: Further Information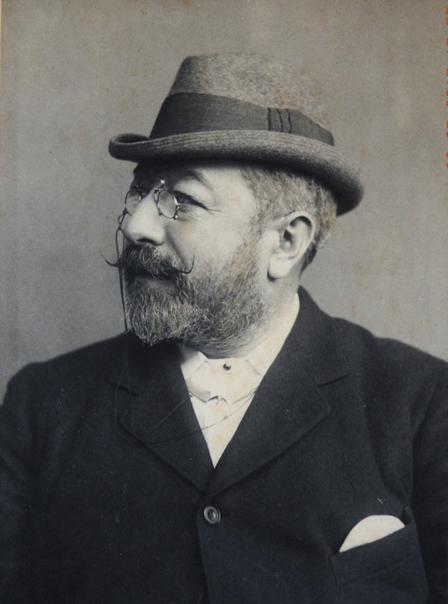 "We got a little amusement out of our fellow travellers—one of them a gentleman in clerical attire, catching some fragments of our conversation on spirits, evidently mistook us for important officers of the Salvation Army. Seeing this we puzzled him, and in answer to his enquiries, informed him that we had just started on a long and tedious pilgrimage to the spirit land, and that ours was a mission of investigation into the creation, development and perfection of crude spirits into "spirits made perfect." One of our party here produced his flask and explained to our reverend friend what kind of missionaries we were, when, to our surprise after taking a "wee drappie," and like Oliver Twist, asking for more, the pious-looking brother offered to join us in our excursions, that he might do the tasting, and we the writing. This generous offer we declined."
The opening story of Alfred Barnard's Whisky Distilleries of The United Kingdom which was first published in 1887 indicates a man of humour, observation, passionate interest and gaiety, yet still so little is known of the enigmatic creator of this magnificent tome that when I was invited to write the introduction to a new reprint I thought I would speculate on Barnard; a sort of psychological profile in the style of a television police thriller, interpretation of the clues scattered within.
My previous dippings into 'Barnard' as this work is usually referred to, suggested to me that he was a gentleman-toff, a self-financing, fun-loving Victorian waster, on a bit of a skive with his chums travelling the kingdom's most breathtakingly dramatic regions—all in search of a good dram.
The 1987 reprint carries an authoritative introduction by the acclaimed archivist Michael Moss who detailed that by the age of thirty Barnard was married and living in London, describing himself as a 'gentleman' but noted his address also housed tradesmen and cleaners. Moss also revealed that prior to joining Harper's to write this work Barnard's business was an advertising agency, probably aligned to the Wine & Spirit Trade. Thereafter he described himself as either a journalist or author—though his subsequent books are few, most notably a similar exercise on beer filling four large volumes. Records show he died in Croydon, South London in 1918, aged 81. A plea for help to Charles MacLean led me to correspond with Barnard's great-great nephew, Andrew Barnard. According to Andrew's brief family records, Alfred was born in 1835, the son of a draper and grocer of Thaxstead, a rural village some 30 miles north-east of central London. And that's all the truth I can tell you about him. Not much I'm afraid.
However, Andrew has also lent us all a picture of the great man. In this reprint, for the first time, students of Scotch (in particular) can gaze on our first and most celebrated whisky-anorak, the pioneer distillery-bagger, and the portrait reveals as enigmatic a character as I had expected. Barnard was about 50 years old when he undertook his journey, about the same age as pictured (interestingly embossed by Edinburgh photographers). I see an eccentric or maverick personality. The hat is jaunty or it just doesn't fit—probably the latter but he doesn't care, after all his jacket doesn't fit either and his beard and head is hurriedly trimmed, almost certainly by himself. The moustache is paraded as an expression of character and the pince-nez and pocket-square reveal a gentleman of studies (stop me if I'm going too far). Most revealing from the image are the laughter lines around the eyes and his debonair refusal to face the camera, atypical of portraits at the time. Not necessarily a work-shy waster but definitely a fun-loving, gentleman-toff, maverick and bon-viveur. His writing reveals little of himself but it is joyous to read how he is welcomed at each distillery and seems to ingratiate himself immediately. All his intercourses are jolly—even the most crabbit of cart-drivers fails to dent his cheery outlook.
The Whisky Distilleries of the United Kingdom is the foundation of today's Scotch whisky heritage. This is the first and most important study dedicated to whisky, a timely publication at the turning point of the industry's fortunes when circumstances conspired to favour Scotch. This is the period when Scotch whisky was at the beginning of a rise and Irish whiskey was beginning an unfortunate decline in the face of the blender-entrepreneurs later personified by Tommy Dewar. When Barnard conducted this survey there was an exciting Empire-wide acceptance of the more-palatable blended whiskies with a subsequent rapid expansion of production and also the fortuitous devastation of the previous spirit of choice—brandy, which had catastrophically suffered a fungal blight, reducing production to a minimum. Barnard reported that the majority of the distilleries he surveyed had been extended and new construction was plentiful; the industry was expanding and the newly formed Distillers Company Limited was beginning its dominance of the trade in grain distilling utilising the new and highly efficient Coffey still. An exciting time for Scotch yet, as Barnard records, Irish whiskey, which peaked at this time producing one third of the total, had been 'reducing considerably over the past few seasons'. The optimism of Irish is evident; it's only when he gets to Ireland that there is any reference to a bottling facility on-site. In Scotland all was sold in large containers to blenders or merchants for tailoring to requirements. The Scots got lucky; the Irish jumped the wrong way in refusing to blend.
A casual leaf-through 'Barnard' reveals a man with mission—and a tape measure. His apparent obsession with the dimensions of all things irrelevant is tedious in the extreme. In Edinburgh he reports accurate measurements of a bridge en-route to a distillery! You can ignore these bits with a clear conscience but strangely for today's enthusiast, not once does he describe the shape or size of a pot still. It is only in the last twenty years that the boffins have started to understand what makes malt whisky malt whisky; now we can all understand that the majority of flavour comes from the design of the copper still and the wood used in maturation but never does Barnard record a distiller discussing the casks used for maturation. On a handful of occasions he describes his departing taster ('to clear the dust from our throats') declaring it to be: 'fine', 'like liqueur brandy' or 'fat and creamy'. On one occasion he gets carried away with 'delicate in flavour, and smooth on the palate'. Hardly the descriptors of today's adjective-encumbered presentation tubes. Perhaps it would have been worthwhile if he had taken the pious-looking brother as his taster after all.
Barnard's preface explains his objectives clearly and it is evident that his understanding of the production process is limited at the beginning of his travels. By halfway he is beginning to report on more relevant matters, a purifier here or an innovative flat-bottomed worm is noted; later still he's advising all distillers to install some new-fangled safety device. By the time he gets to Irish, where he clearly has affection for that product and is impressed by the modernness of the industry, he shows a clear understanding of the whisky production process even dipping into the chemistry on occasion. His obsession of the degree of sophistication of production reflects the excitement of a fast-moving technological age; some distilleries have electric light, a telephone to the nearby station or 'an ingeniously contrived apparatus'. Bear in mind that by now the Victorians had picked out the world in Empire-pink, building railways, factories and inventing all manner of useful kit. Now it was the time of implementation of this achievement and Barnard was as excited as a writer for Boy's Own or Look and Learn. At one stop he is clearly dismayed that they only have the one pump!
It is the development of his reportage and understanding that makes this book a joy to read. Whisky enthusiast or not, there are little gems of information which create a fellowship with today's lifelong student. The merry travelogues which introduce each visit are a delight, worth reading in themselves if you share a passion for Scotland or Ireland. Stories soused with gory massacres of the past ('drew his sword and cut off their heads. Such playful conduct would hardly be tolerated these days'), social comment ('although the station had been open more than twenty years, we were the only persons who had ever booked first class'), companionship ('Fortunately we were a large party and a merry one') or high drama ('we collided with other vehicles, almost ran over one old woman and three street urchins'), always with unassuming wry humour. Towards the end of his journey the descriptions of the area and history occupy more space than the distillery visit, presumably at a request from his editor in London who was publishing his reports each week and realised that Harper's readers—sissy London wine professionals—were more enthusiastic about the flowery reports from the bare-kneed, hairy'n'scary wilds of North Britain than the capacity of a fire extinguisher or wotnot. Although Queen Victoria was an advocate of Scotland, most contemporary travel-writers were very disparaging of the areas Barnard celebrated with obvious passion.
Today's distillery visitor is one of a million every year; many producers consider the visitor-centre-and-brand-home to be an essential part of the success of their products. Bookshelves groan with repetitive guff describing the single malts available while some discuss the cleanliness of the toilets and the yumminess of the baguettes on offer. Specialist travel companies and a circuit of whisky hotels, bars and shops service a visitor on the whisky trail. I can imagine Barnard visiting my shop, to be delighted in the first instance by the range on offer, astonished by the range of ages presented (he described eight years as 'very' old), appalled by the collapse of Campbeltown as a producing region (he enjoyed his stay) and as confused as everyone else by the new manipulated or wood-finished whiskies. He would be vastly entertained by my collection of 'whiskies' from other parts of the world and distressed to hear that some people actually collect whiskies with a view to never drinking them. One thing is for sure, he would light up the shop with his presence. He's on my make-believe anyone for dinner list.
I wish I could persuade him that Irish still has potential for the future and that the decision makers in the Scotch industry are conscious of the past and respectful of the future. I would ask him to evangelise to today's Irish producers the method of Scotch's success and hammer into the Scotch single malt people the reasons for Ireland's near collapse. These are very special products, they have survived this far but if the profit-driven lunatics gain control of the asylum we will be left with only enough heritage to fill a weekend supplement. These guys have the potential to spoil the special nature of this fascinating product and it is all our job to educate and cajole.
Let me draw your attention to the closing paragraph of the opening piece, entitled 'Distillation', written by Barnard's unnamed 'dear friend, who will not let me "prent him"'. The whole article is worthy of study but on page 12 is a comment that reflects a depth of vision that has survived for 120 years: "We shall be treading on delicate grounds when we refer to the fact that there are those who hold that the future of the Whisky trade lies with malt whisky."
Now, with sales of malt approaching 10% of all Scotch can the wisdom of this comment be appreciated. If all goes well, then this is still only the beginning.