Alfred Barnard - The First Whisky Pilgrim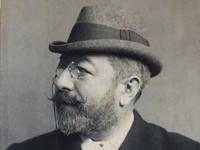 Alfred Barnard was a recognized brewing and distillery historian and some might argue the very first whisky pilgrim. As Secretary of Harper's Weekly Gazette, he visited every active whiskey distillery in Great Britain and Ireland from 1885 to 1887. In total, he visited an incredible 162 distilleries, 129 in Scotland, 29 in Ireland and 4 in England. The result was a monumental book of 500 pages, all of which you can read here on whiskipedia. He listed the kingdom's distilleries with detailed technical information about the distilleries, along with sketches, drawings and engravings. Only a small number of copies of the original print have survived to this day, some of them exemplary bound in leather, but most of them are bound in green cloth. Copies of the first edition go for a good £2,500. A fax copy was published in 1987 and has been reprinted three times since then. Alfred Barnard's book has been called possibly the most important book on whiskey.
Many of the distilleries Alfred Barnard visited are now closed and in most cases, especially in Ireland, the buildings themselves have disappeared. After publishing his book on whiskey distilleries, he was hired by various companies to design advertising brochures. Six are known, some do not exist or are very rare. They are the "How to Mix Scotch Whiskey" brochures for Mackie & Co, Pattison / Glenfarclas, Johnnie Walker, Watson of Dundee, the Highland Distillers and the Dalmore Distillery. There are plans to reprint all 6 brochures.
After his first success, Barnard undertook a similar one for beer from 1889 to 1891. He visited over 110 breweries in the UK and Ireland.The final product of this tour was published in 4 volumes, covering well-known breweries in Great Britain and Ireland, over three years.
They likewise give a detailed description of the scale of the industry at that time and also give some biographies of some of the distinguished families, such as the Guinnesses. Advertisement posters were again produced, although unlike Barnard's whiskey brochures, which were new and original works, the beer brochures were just simple reprints of relevant entries from the four main volumes.
Alfred Barnard died at the age of 81 on May 31, 1918 in Croydon, South London.