The Truth About Whisky Awards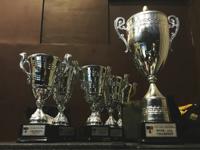 Every now and again the newspapers run headlines like:
The Scotsman - Scotch Whisky Masters 2021: Top winners include The Sassenach, £15 Lidl blend and 25 year old Bunnahabhain
The Independent – Lidl whisky costing £13.49 named one of the best in the world
The Metro – Four of Aldi's whiskies have been named among the best in the world
Forbes – Inexpensive Whiskies From Supermarket Aldi Win Gold at 2018 Scotch Whisky Masters
As exciting as these headlines sound you will almost certainly not be surprised to learn that that £15 whisky is not actually the best in the world. There is no universally agreed best whisky in the world. At best these articles misleading clickbait from a journalist desperate for pageviews, and at worst downright dishonest. In every instance these articles arise as a combination of the uncomfortably interplay of :
the integrity of the journalist
the need of the paper to generate ad revenue
the deliberately confusing world of whisky awards
There are a few important things to understand about these articles, and lets start with the unreliable nature of supermarket whiskies.
Supermarket whiskies are a lottery
Be it Tesco's Finest, Ben Bracken or Exclusive to supermarket whiskies are a lottery, they can be fantastic or they can be extremely average or less. They will also change overtime as different casks will go into each blend and single malt. This is true for your favourite Laphroaig or Glenfiddich as well as single malts are really blends of whisky from the same distillery the difference is that your Islay Ben Bracken might be sourced from Lagavulin for one release, Caol Ila for the next and Laphroaig for the third.
This is not a bad thing, but it does mean that even if the whisky which won the award was from the same distillery, it was almost certainly not the same