Organic whisky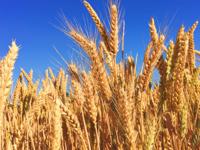 One of the latest trends among spirits, and therefore also among whiskies, is the advancement of the organic movement. Organic wines have been on the rise so it was likely only a matter of time before this was observed in the whisky industry as well. Although the Scotch Whisky Association (SWA) has formulated its own sustainability goals, and a number of distilleries have started to make environmental improvements the introduction of organic whisky is not part of this trend. The advancement of organic whisky has instead been to satisfy a consumer gap.
What is organic whisky?
Organic whisky is a type of whisky that is made using only organic ingredients, which are grown and processed according to specific standards set by organic certification organizations. These standards regulate the use of pesticides, herbicides, and other chemicals in the production of the grains and other ingredients used in the whisky, with the goal of minimizing the presence of harmful substances in the final product. In addition to being made with organic ingredients, organic whisky must also be produced using traditional distilling methods, and leverage the use of organic casks. While it's technically possible to use flavorings or other additives so long as these are organic this is generally not done. In general, the production of organic whisky is more environmentally friendly and sustainable than the production of non-organic whisky, as it involves the use of fewer harmful chemicals and supports organic farming practices. However, it is also typically more expensive to produce, and as a result, organic whisky can be more expensive for consumers to purchase.
Distilleries and brands offering organic whiskies:
Nc'Nean
Benromach
Waterford
Deanston
While a number of distilleries including Bruichladdich & Loch Lomond have previously offered organic whiskies these are generally one off releases and not regularly available. The largest distilleries have rarely advanced on the uncertain and unproven market of organic whiskies thus far. Consequently the number of organic whiskies can almost be counted on the fingers of mitten covered hands. A handful of American bourbons, limited editions of Bruichladdich, Springbank or Benromach, along with a few previous attempts from Loch Lomond and Deanston make up the current organic offering from Scottish distilleries. Highland Harvest, a blend, the Domaine des Hautes Glaces in France and a few other initiatives scattered around the world mean that organic whiskies are few and far between.
Organic whisky as a process
The first big difference is that the raw material in the form of grain which comes from controlled organic cultivation. This requires that the cultivation is carried out without use of insecticides and pesticides. If the whisky itself is to be certified no artificial chemicals are added during the manufacturing process. In some cases even the packaging is often made from sustainable and recyclable material though this is not a requirement for product certification.
Legal definition
According to European law, the finished product must be made of 95% organic materials to benefit from the ad-hoc community logo (a stylized sheet with stars). However ingredients from organic production methods can also be subject to organic certification without the logo. Hence the proliferation of 'organic barley' labels, which guarantee that the cereal rather than the whisky produced is organic.
Organic barley
Organic barley production suffers from a number of cost challenges, the most obvious of which is that land must not use organic fertilisers or pesticides for at least 2 years before it can be certified organic. Added to this the crop also has to be rotated more frequently to prevent soil exhaustion as only animal fertilisers can be used. While chemical costs are considerably lower costs overall are higher due to weed control costs. Ultimately however the largest challenge is related to nitrogen requirements and reduced yield.
Nitrogen promotes plant growth but also influences the final yield of the grain. Most nitrogen in organic crops comes from animal fertilizers, however for the plants to use the nitrogen — a process called mineralization — requires a specific set of climate conditions such as warm soil temperatures. Organic barley typically has higher nitrogen levels than non-organic due to the use of animal manure, and higher levels result in lower starch content and thus lower alcohol yields. Exactly yields vary but can be as much as 20% lower per acre.
Organic casks
The organic requirements extend to the use of whisky casks. Organic whisky casks are made from wood that has been grown and harvested according to organic standards, which regulate the use of pesticides, herbicides, and other chemicals in the production of the wood. This means that the wood used to make organic whisky casks is free from harmful chemicals and other potentially harmful substances.
These must be scraped and charred in such a way that the cask, and thus the spirit, doesn't come into contact with any non-organic material such as a gas flame. Organic whisky casks may also be treated using natural methods, such as the use of organic oils or other natural substances, rather than synthetic chemicals. This can help to preserve the natural flavor of the wood and prevent the whisky from being contaminated by unwanted substances. Speyside Cooperage has been supplying certified organic oak casks since 2000, with the interiors toasted by burning organic offcuts. It's also far easier to get organic accreditation for American rather than European oak.
An organic distillery
The most difficult aspect of the organic whisky process is the cleansing of the distillery itself. For a whisky to be certified as organic, the spirit can not be created in the stills after a non-organic spirit has been made using them. While this can be achieved by producing directly after the distillery has been cleaned during its maintenance period, such as over Christmas or another natural production break.
Spirit caramel
While most organic whiskies currently omit the addition of E150A 'spirit caramel' there is no requirement that this be the cast as it is possible to make organic whisky with spirit caramel so long as the caramel is derived from organic sources.
Organic barley whiskies over organic whiskies
The ingredients from organic production methods can be subject to organic certification themselves without being allowed to use the organic logo on the end product. Hence the proliferation of 'organic barley' labels, which guarantee that the cereal is organic, but not necessarily the whisky itself.
Organic whisky as a trend
While at first glance organic whisky sounds sustainable, progressive and trendy it's both very limited in scale, and created to fit a market niche rather than a change in the industries production processes. The whiskies themselves are varied in terms of quality and style though it's not possible to say whether they are qualitatively different from their non-organic equivalents.
FAQs
Why are organic whiskies more expensive?
To make organic whisky, the barley or course must be organic, which is more expensive. The casks also must be organic. .
What is the EU organic Label?
The European organic label was introduced across the EU as a binding organic label in July 2010. It looks like a leaf made up of twelve white stars on a green background. The EU organic seal identifies products that at least meet the requirements of the EU organic regulation. .
What grains are used for organic whiskies?
Any grain can be grown organically though the most common are organic barley, wheat, triticale and corn grain.